Meet Melissa, the Divine Honey Bee
Meet Melissa, the Divine Honey Bee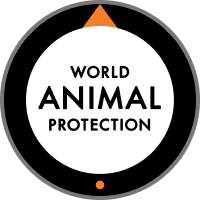 World Animal Protection -järjestön kanssa laaditut ohjeet
Ryhmän koko
Korkeintaan 8 henkilöä
Sisältyy
Ruoka, Juomat, Liikenne, Välineet
Järjestetään kielellä
Englanti
Meet Melissa, the Divine Honey Bee
Meet Melissa, the Divine Honey Bee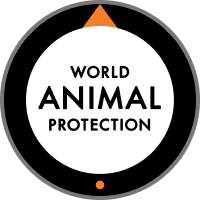 World Animal Protection -järjestön kanssa laaditut ohjeet
Ryhmän koko
Korkeintaan 8 henkilöä
Sisältyy
Ruoka, Juomat, Liikenne, Välineet
Järjestetään kielellä
Englanti
I'll be happy to welcome you to my bee farm in Athens. We'll start discussing the history of the region and Greek mythology connected with Melissa (Greek word for bee). We'll talk about the structure and the function of a bee colony. Also about the importance of the bees in the eco-system and the food chain. A visit to the hives will follow where you'll observe a colony and have a hands-on experience if you wish to. Returning into the house I'll explain how bees make honey and give you some tips about tasting and recognizing special characteristics in honey. You'll have the chance to practice in a variety of top-quality local honeys. You may also try other hive products (pollen, royal jelly, propolis). Making your own "pasteli" or "rakomelo" in a workshop will be a delightful closure to your "bee experience". Finally, a light "buffet" meal will be served. You'll be able to buy honey and souvenirs. You'll also receive a little present from us! Keep in mind that the hive visiting part depends on the weather. We can't tour the beehives during rain, strong winds or less than 15*C. In these conditions, the entire tour will be at the veranda or in changed order.
Vastuullinen vuorovaikutus

Kaikkien majoittajien on noudatettava World Animal Protection -järjestön kanssa laadittuja ohjeita.

Huolehtivat elämysjärjestäjät

Opit uutta muun muassa biologeilta, luonnonsuojelijoilta ja maanviljelijöiltä.

Pääset tutustumaan yli 300 eläinlajiin, kuten alpakoihin ja seeproihin.
I have found my path in life as a professional beekeeper for several years now. During past years I followed seminars in apitherapy, aromatics & medicinal plants, essential oils, traditional agricultural products. I'm the owner of "M..ellie's" apiary. Nikos my colleague, is an agronomist, graduate of the Agricultural University of Athens and instructor of beekeeping at the Institute of Agricultural Sciences of Athens. We both love to share with people our passion and knowledge for bees, honey, hive products and many more. We are also co-founders of http://fromatobee.gr/You can contact us through our website for tailor-made experiences as we have the flexibility to organize shorter activities, more economical for larger or smaller groups on different dates.

Light homemade meal with Greek traditional yoghurt, fresh fruits, salad, cheese, honey. Traditional treats based in…

Water, Coffee, Tea, Local wine, Rakomelo

Pick up from metro/railway station

Beekeeper's suit and rubber gloves
Vieraiden antamat arvostelut
Arvostelu-sivujen navigointiosio
Our apiary is located in the garden of a cottage beside olive groves and vineyards at the foothills of Penteli mountain just 17 kilometers away from Athens International Airport. How could it be different? Attica has been famous since ancient times for the wine, the olive oil and the honey that produces. In Greek mythology, all three are divine, connected with the Gods...
Saadaksesi täyden hyvityksen peruuta viimeistään 7 päivää ennen elämyksen suunniteltua alkamisaikaa tai 24 tunnin kuluessa elämyksen ostamisesta.
Viesti aina Airbnb:n kautta. Maksusi turvaamiseksi älä koskaan lähetä rahaa äläkä viesti Airbnb-sivuston tai -sovelluksen ulkopuolella.
Vieraiden enimmäismäärä on 8 ja alaikäraja12 vuotta. If you have any known allergies to food or bees and yet wish to participate in the program, please let us know! Do not forget to take precautions and bring an epi-pen! The corresponding…
Tämän elämyksen aikana tarjoillaan alkoholia. Ainoastaan laillisen iän saavuttaneille vieraille tarjoillaan alkoholijuomia.
No additional experience in beekeeping or tasting necessary. The activity is very safe, sweet and exciting as long as the given instructions are followed. Not recommended for people with allergies.
Meet Melissa, the Divine Honey Bee