Slow Food Galapagos Conscience Travel
Slow Food Galapagos Conscience Travel
Island hop around Galapagos for wild, up-close encounters with the locals!
Järjestetään kielellä
Englanti
Sisältyy
Ruoka, Palvelut, Liikenne, Välineet
Slow Food Galapagos Conscience Travel
Slow Food Galapagos Conscience Travel
Island hop around Galapagos for wild, up-close encounters with the locals!
Järjestetään kielellä
Englanti
Sisältyy
Ruoka, Palvelut, Liikenne, Välineet
During our 6-day adventure through the Galapagos Islands, we'll be supporting the local farms, restaurants, and hotels that encourage sustainable practices. All the while with local guides and local Slow Food members. With some time to explore on your own, as well. You will sleep with the tortoises at the Monte Mar tortoise reserve, drink fresh coffee from their bio-dynamic coffee project, harvest ingredients at Huerta Luna permaculture farm, taste fresh ceviche and wild goat, catch fish that we'll eat onboard a private yacht, and enjoy a tasting menu at Anker Mar to Table, the most innovative restaurant in Galapagos! When we're not feasting, we'll kayak, snorkel, paddle-board, hike, sail, and enjoy sugar sand beaches. What will you see? Giant Galapagos tortoises, of course, blue-footed boobies, frigate birds, sea lions, Darwin's finches, white-tip sharks, and maybe even some Galapagos penguins!
We are a couple of locals that really care about our islands and we treat our guests like friends and family. We have been leading community-based tourism efforts for 10 years here in the Galapagos Islands. Check out our stellar Galapagos Alternative reviews on TripAdvisor. :) Since starting our local Slow Food chapter and connecting with Airbnb at Terra Madre in Italy, we have developed a Slow Food-inspired multi-day experience that allows you to make a positive impact during your visit to the islands by supporting local farms and the restaurants and hotels that encourage sustainable practices. We are always looking for unique experiences so our guests can have an authentic connection with nature, the culture, and the people..and what better way than through food? Of course you will get to meet all the wild natives too...
Yhteistyössä Slow Food -järjestön kanssa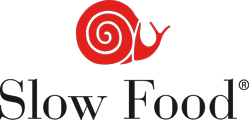 Tämä elämys on luotu Slow Food -periaatteiden mukaisesti. Niiden avulla varmistetaan, että ruoka on herkullista ja että sitä valmistetaan sosiaalisesti vastuullisella ja ekologisesti kestävällä tavalla.
Slow Food ("hidas ruoka") on maailmanlaajuinen ruohonjuuritason järjestö, joka perustettiin vuonna 1989 estämään paikallisten ruokakulttuurien ja perinteiden katoamista ja torjumaan pikaruokakulttuurin nousua. Perustamisensa jälkeen järjestö on kasvanut globaaliksi liikkeeksi, joka pyrkii varmistamaan, että kaikilla on mahdollisuus saada hyvää, puhdasta ja oikeudenmukaisesti tuotettua ruokaa. Elämysjärjestäjän tukemisen lisäksi osallistumisesi auttaa Slow Food -järjestöä toteuttamaan hankkeita, joilla lisätään maailmanlaajuisesti paikallisyhteisöjen vaikutusmahdollisuuksia, tuetaan käsityöläisviljelijöitä ja -tuottajia sekä edistetään koulupuutarhojen perustamista ja koulutushankkeita.
Tämä on sosiaalisen vaikuttamisen elämys, ja osallistumismaksusi menee 100-prosenttisesti järjestölle Slow Food.

5 aamiaiset, 5 lounaat, 4 päivälliset, 1 maisteluruokalista, välipalat

7 yötä majoituspaikkatyypissä huvila, 7 yötä majoituspaikkatyypissä hotelli

3 vene matkaa, 2 bussi matkaa, 2 auto matkaa

Urheiluvälineet, turvavälineet, ulkovarusteet, muu
We'll start and end our journey at Seymour Airport on Baltra Island in Ecuador's Galápagos National Park. We'll travel 3 hours to Santa Cruz island, then visit North Seymour and Pinzón islands. Flight to Galapagos are not included.
Minkä tahansa elämyksen voi peruuttaa täydellä hyvityksellä 24 tunnin sisällä sen ostamisesta.
Viesti aina Airbnb:n kautta. Maksusi turvaamiseksi älä koskaan lähetä rahaa äläkä viesti Airbnb-sivuston tai -sovelluksen ulkopuolella.
Vieraiden enimmäismäärä on 6 ja alaikäraja8 vuotta. Tämän seikkailun aktiivisuustaso on kevyt. Guests should know how to swim. Snorkel experience is nice but not required. Bring a reusable water bottle and reject single-use plastics. Bring…
Allow at least two hours before your flight for processing. Pre-check your bags at bio-control and get your TCT card ($20) before checking in for your Galapagos flight. These are two different counters. Have passports and $100 cash ready for Galapagos National Park entrance fee.
6 päivän seikkailu
Slow Food Galapagos Conscience Travel