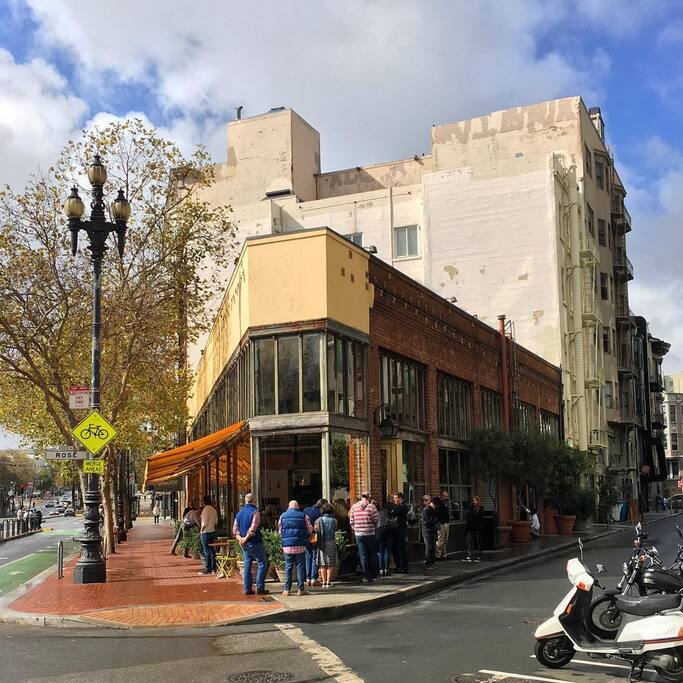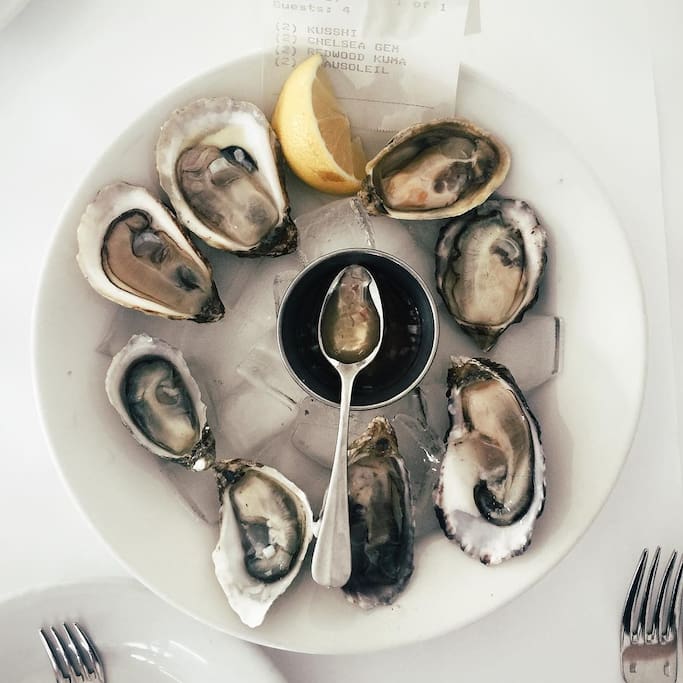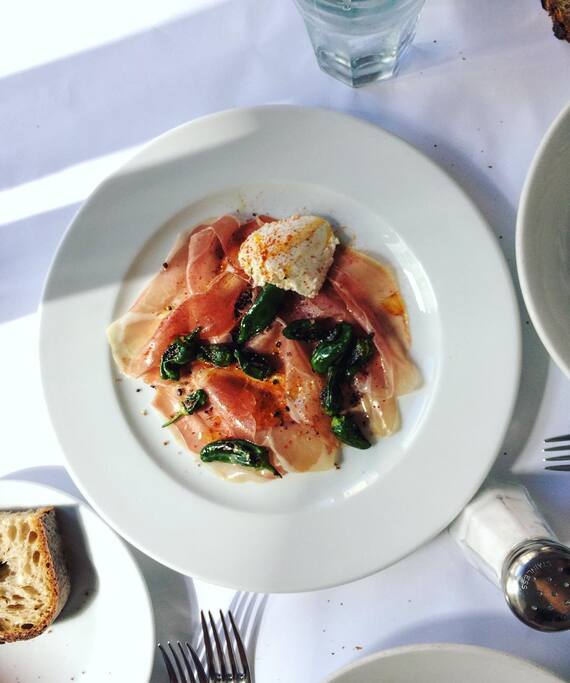 Uusi amerikkalainen ravintola
110 paikallista suosittelee
·
Arvioitu hinta 3/4
·
Tämän takia paikalliset suosittelevat sitä
This is one of the places I have the most respect for. They have a serious oyster program and have been buyers of oysters since the early '80s. I remember one of my first jobs was delivering oysters for Hog Island in the middle of the night at the fisherman's market, and we'd make special drops at Zuni. Judy Rogers, the founder who has since passed, is kind of one of the big deals in California Cuisine. I think she paid homage to the growers by showing how much she cared about her own oyster program. They carry about a dozen oysters, all awesome.
I love this place. Food and drinks are excellent. One of SF's older and ever excellent establishments, opened in 1979. Get a drink after work on a sunny day and watch through their large street facing windows as the locals hustle on by. The busiest bicycle intersection in North America is at…
$$$ Staple since 1979 and a James Beard award winner. It's French and Italian infusion. Sustainable harvesting. Farm to table, seasonable and organic with menus changing daily depending on the seasons.
Lovely restaurant which is great for a special meal out. Best to reserve.
Sijainti

1658 Market St

San Francisco, CA 94102

SoMa
Aukiolon tila

Suljettu · Avataan 11:30 AM
Tarjoilee seuraavantyyppisiä aterioita

Lounas, Päivällinen, Happy Hour
| | |
| --- | --- |
| Luottokortit | Yes (incl. American Express & MasterCard) |
| Ulkoistuinalue | Ei |
| Wifi | Kyllä |
| Ruokalistat | Lounas, Päivällinen, Happy Hour |
| Juomat | Beer, Wine, Full Bar, Cocktails |