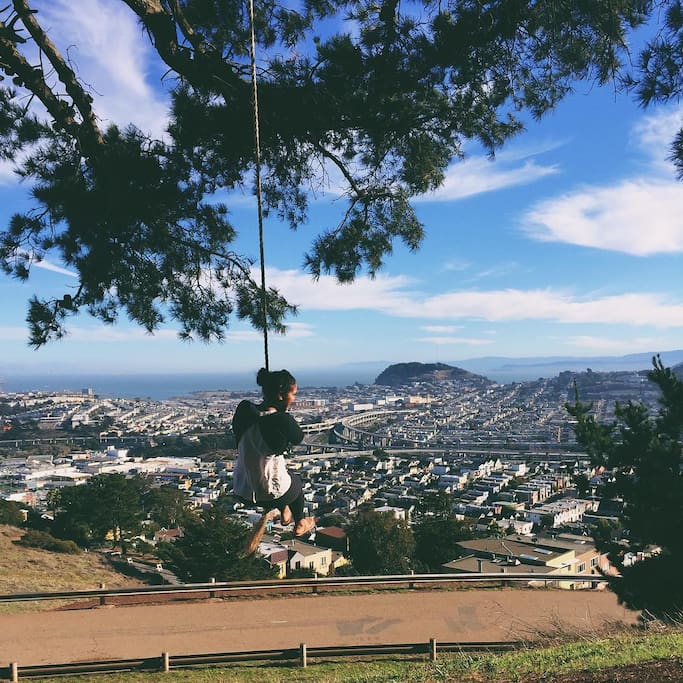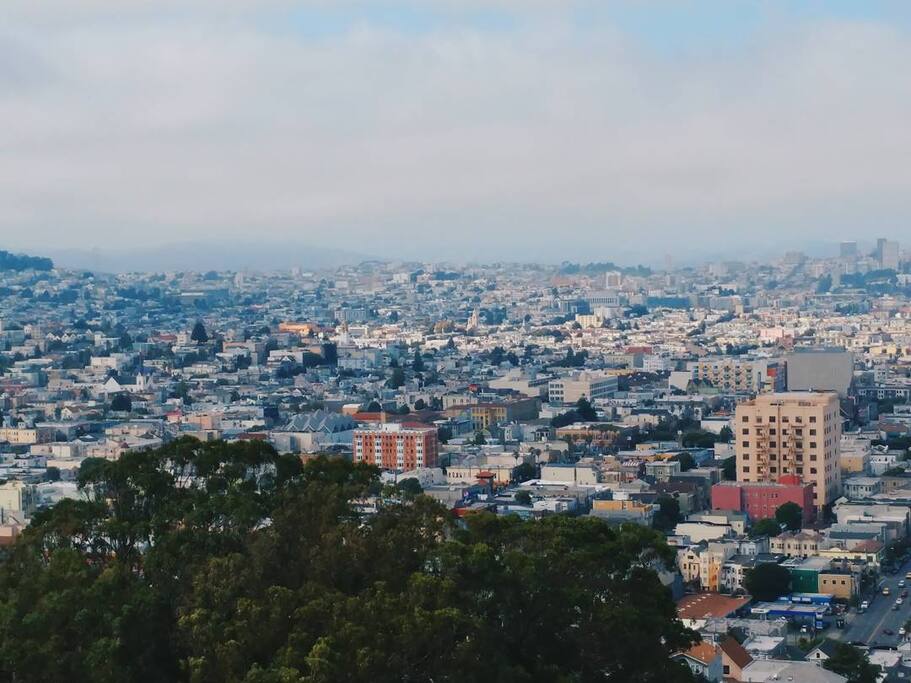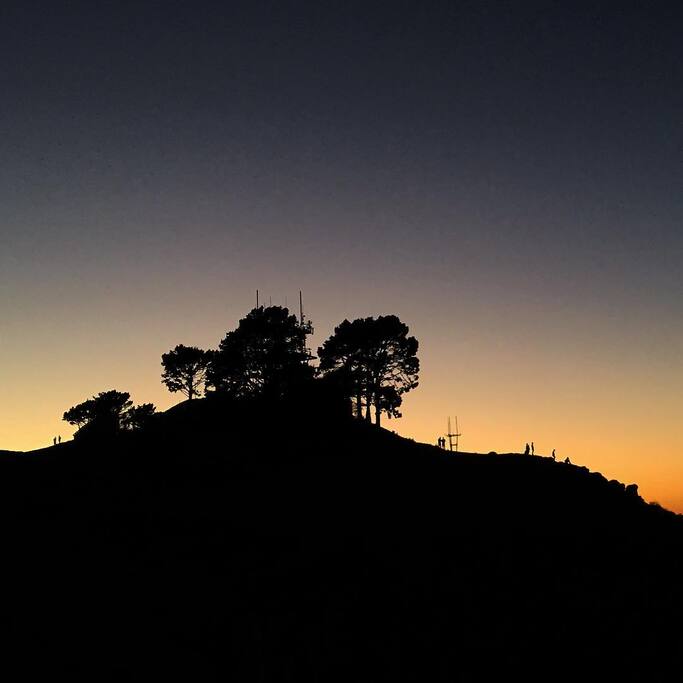 204 paikallista suosittelee
Tämän takia paikalliset suosittelevat sitä
It's a really cool spot, and it's definitely not visited enough. I wouldn't necessarily call it a hike; it's an uphill walk that does a spiral around the hill until you get to the very top. You have unobstructed views of San Francisco, Daly City, and Sutro Tower. There's one official trail and some man-made shortcuts cut into the mountain. They're not sanctioned or anything, so some of them are a little rocky and slippery. It's very dog-friendly—people have their dogs off the leash just kind of walking up the hill with them.
Sijainti

3400-3416 Folsom St

San Francisco, CA 94110

Bernal Heights
A short urban hike up this hill gives you breathtaking, 360-degree views of the entire Bay Area. Highly recommended for sunrise and sunset.
Great place to go running. I like to run up Folsom Street and come down the steps on the west side of the hill to Mission street.
Hillside park offering sweeping city views, with grassland wildlife habitat & walking trails.